VIDEO: A Guy Ran an Entire Marathon Backwards...While Juggling!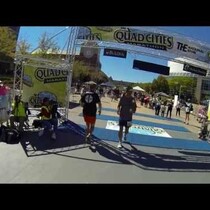 Posted October 4th, 2013 @ 10:58am
A 32-year-old from Florida named Joe Salter tried to set a world record last weekend, by running an entire marathon BACKWARDS while JUGGLING!!!
Sadly, he wasn't able to record every second of it, which is what's required by Guinness for a record to be official.