Meghan Markle's Close Friends Defend Duchess In New TV Special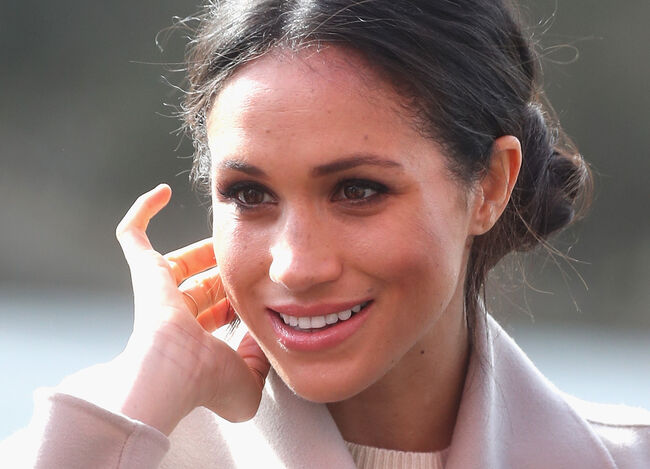 Two of Meghan Markle's closest friends are speaking out about all the negative rumors that have been spread about the Duchess since marrying Prince Harry last May. In the CBS News special Meghan and Harry Plus One, which is hosted by Gayle King, her friends insist Meghan doesn't deserve the negative press she's received over the past year. From being called "Duchess Demanding" and "Hurricane Meg" to all those Kate Middleton feud rumors, there's no denying the freshman royal has dealt with her fair share of unflattering tabloid stories.
"What's so frustrating is that you hear these stories and there's no truth to them," Meghan's longtime friend and makeup artist Daniel Martin said. "It's not the same person. In the years I've known her, the years I've worked with her, she's never had a diva fit, never. I know she doesn't deserve all of this negative press."
Instead of getting caught up in all the rumors, though, Meghan simply doesn't read them. Instead she focused on her new family with Prince Harry and baby Archie Mountbatten-Windsor. "She doesn't read the bad or the good because…she knows the metrics that you have for your own life cannot be based on a headline that somebody else wrote," Janina Gavankar explained. "Meghan and I have talked about her being a mother for over a decade. She's always wanted to be a mom."
Janina also took time to celebrate Archie's historic birth: he's the first British-American biracial baby born in the royal family. "There are still a lot of us who didn't even grow up with dolls that look like us. So, to have the royal family bring a child of color into the world, it's pretty awesome,"she said.
Meghan and Harry Plus One premieres Friday (May 17) at 8 p.m. on CBS. Will you be tuning in?
Photo: Getty