Britney Spears Source Says Singer 'Isn't In Control Over Her Emotions'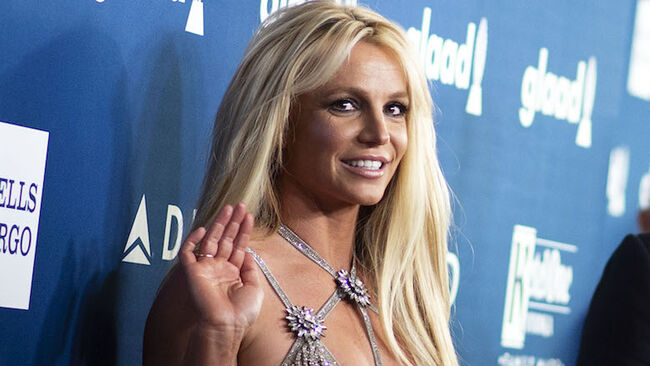 Britney Spears is still finding it difficult to cope with everything that's transpired this year. Her father, Jamie Spears, suffered a life-threatening colon rupture last year, causing the pop star to cancel this year's "Domination" residency in Las Vegas and subsequently enter a 30-day program last month at a mental health facility.
Now, with the conservatorship ordeal looming overhead, an inside source says the 37-year-old "is dealing with debilitating emotional issues" that will require medical treatment. "It's like she isn't in control over her emotions right now," an insider of the Spears family told PEOPLE Thursday (May 16). "Everything is very up and down."
"There is no doubt that she needs to be on medications to try and find a balance again, but it's very scary when the meds are not working," the source continued, claiming the singer has been "very sluggish and down." They added: "Some days, she is a zombie. There's is no life and definitely no passion in her. It's very sad."
Doctors have been trying to working to concoct a stable mix of meds for Spears ever since she left the treatment facility in late-April, as it was thought her old meds lost efficacy over time and may have triggered her crisis.
Spears' medical treatments have also been a topic of much concern for her longtime manager Larry Rudolph, who told TMZ the "Work" musician's career as a performer could be coming to an end.
Rudolph told the outlet: "As the person who guides her career — based on the information I and all of the professionals who work with her are being told on a need-to-know basis — from what I have gathered it's clear to me she should not be going back to do this Vegas residency, not in the near future and possibly never again."
"We had to pull her [residency] because her meds stopped working and she was distraught over her dad's illness," he added, stating he has "no desire or ability to make her work again."
Photo: Getty Images