Jamie Foxx is being accused of slapping a woman with his WHAT?
Well dang! Jamie Foxx is one of the latest actors to be accused of sexual misconduct. According to TMZ a woman is accusing Jamie of slapping a woman with his penis in the face back in 2002.
Jamie is denying the allegation calling it a "absurd lie." The incident allegedly happened back in 2002 in a Las Vegas hotel room back in 2002. The woman told police that she was at one of Jamie's parties when he asked her to perform oral sex. When she refused, thats when he slapped her with his genitalia.
After the incident, when the woman returned back to LA. She went to the hospital because she had a panic attack, due to the alleged incident. YIKES! In the state of the Nevada the case is considered an "Open Investigation." We are definitely curious to see where this goes.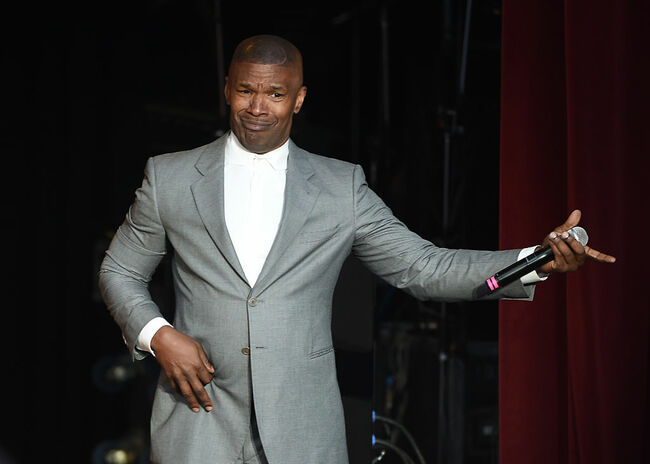 via TMZ
Jamie's attorney, Allison Hart of Lavely & Singer, tells TMZ ... "Jamie emphatically denies that this incident ever occurred, and he will be filing a report with the Las Vegas Police Department against the woman for filing a false police report against him. The first time [Jamie] became aware of this woman's absurd claims about an incident that supposedly occurred 16 years ago was when TMZ contacted his representatives [Tuesday] about this story."

Hart adds, "The alleged incident was not reported to law enforcement in 2002, or at any other time in the last 16 years until last Friday because the incident never happened."

The accuser says the #MeToo movement inspired her to finally file the police report. She also claims she wanted the alleged incident recorded in case other accusers come forward.

Gabby Diaz
Get to know Gabby Diaz on WiLD 94.9 - San Francisco!
Read more