Star Wars Fans Create Their Own Lightsaber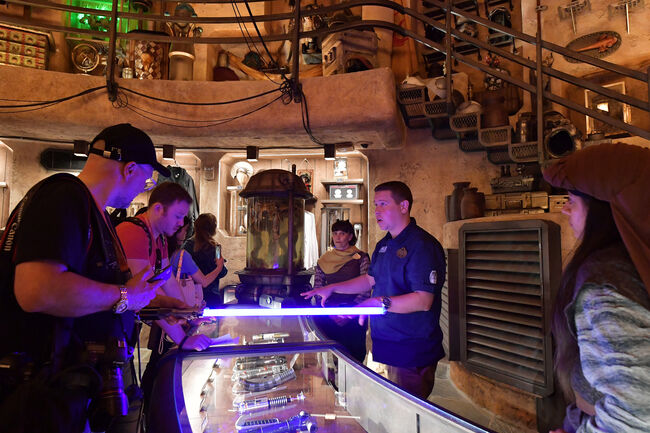 If you didn't know already, Star Wars:Galaxy's Edge is now open at Disneyland! Many Star Wars fans have been looking forward to this day to get the all time Star Wars experience.
One of the many things to do at this attraction is Savi's Workshop, where you can create your own lightsaber. When you enter you can choose your hilt theme,
Peace and Justice:
Salvaged scraps from fallen Jedi temples and crashed starships in these Republic-era designs honor the galaxy's former guardians.
Power and Control:
Originally forged by dark side warriors, this style features rumored remnants from the Sith homeworld and abandoned temples.
Elemental Nature:
This theme embodies the Force—an energy created by all living things, like Brylark trees, Cartusion whale bones and Rancor teeth.
Protection and Defense:
Hilt materials bear mysterious motifs and inscriptions that reconnect users with the ancient wellspring of the Force.
After choosing a theme you are then ready to create your own hilt and lightsaber! All of this comes at a pretty big price of $200, but for the star wars fanatic it's a lifetime experience. Check out this video below of a fan going through the whole experience, or don't watch and go to Disneyland and experience it for yourself!
PhotoCourtesy:GettyImages