Cardi B Goes Off On Reporter On "El Gordo Y La Flaca"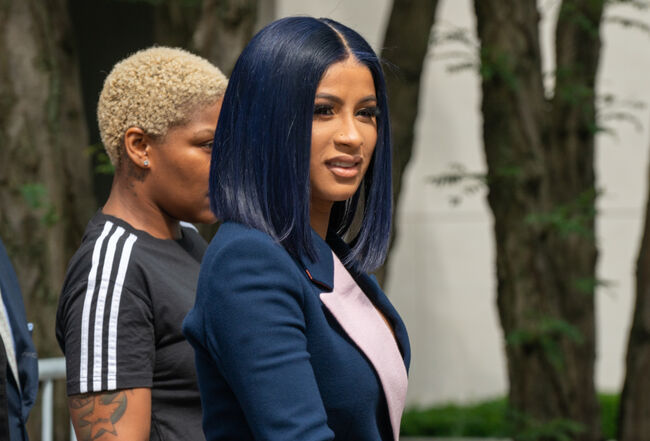 A reporter from the Univision show "El Gordo Y La Flaca" came up to Cardi B while she was out with her family. Cardi B did not like that the reporter came up to her while she wasn't camera ready.
The reporter first goes up to Cardi B saying she is a fan and asks her how she feels about being Dominican, Cardi is thrown off and then the reporter starts asking her questions about her new single. Cardi explains she's out with her family and does not want to be shown on camera and walks away. The reporter then pulls her dad to the side and starts asking him what it feels like to have a famous daughter.
This sets off Cardi B! She charges the reporter telling her to not show her family or her dads face on TV because they don't walk around with security and it could be dangerous for him. Cardi was then pulled back into the store where they were going.
What do you think of the situation? Do you think the reporter should apologize to Cardi or was Cardi out of control? Check out how everything went down below.
PhotoCourtesy:GettyImages