Pop hitmakers like Taylor Swift, Sam Smith, and Camila Cabello brought their smashes to New York's Z100 Jingle Ball on Friday (December 8), offering the sold-out Madison Square Garden audience with a night full of familiar songs and holiday cheer. From the acoustic sounds of Ed Sheeran and Niall Horan to the onstage romance between Halsey and G-Eazy, the almost-five-hour affair was a must-see event for all pop lovers in New York City.
If you weren't able to score tickets to the star-studded event, iHeartRadio has you covered with a list of highlights from the show. Scroll on below to see the most memorable moments from the Big Apple concert.
Taylor Swift's Santa Snake Sweater Is Your New Favorite Holiday Sweater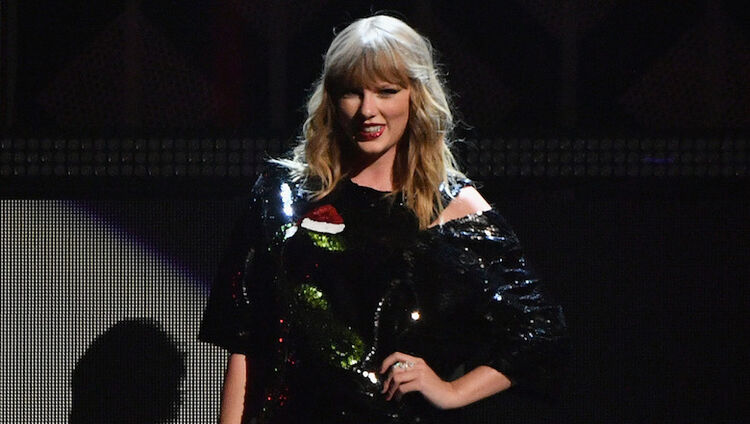 The holiday sweater is an absolute staple in every person's wardrobe. Whether it's a pretty sweater you wear on Christmas day, or that ugly holiday sweater you wear to themed holiday parties -- it's a must-have. But nothing compares to Taylor Swift's ensemble during the Z100 Jingle Ball at New York City's iconic Madison Square Garden.
Taylor emerged on stage to sing "...Ready For It," in shorts and a black sequined blazer. But then later in the set, she took the blazer off to reveal a sparkly, festive snake sweater, and it is EVERYTHING.
If that wasn't enough, Katie Holmes and 11-year-old daughter Suri Cruise took the stage just moments before Swift's big unveil. "She's one of our favorite performers and, who is it tonight?" Katie asked Suri, before the little one yelled out the chart-toppers name to the roaring crowd. Similar to her KIIS-FM Jingle Ball set, Swift brought the house down with a jam-packed set, including her latest single "Ready For It?" "Shake It Off," "I Don't Wanna Live Forever" and "Look What You Made Me Do."
Prior to the latter, the pop star brought the audience's cheers to new levels when she surprised them with a performance alongside Sheeran for their reputation collaboration, "End Game."
Ed Sheeran Kicks Off Jingle Ball With A Bang With Heart-Melting Performance Ed Sheeran kicked off the Z100 Jingle Ball at Madison Square Garden and his die-hard Sheerios absolutely loved every second of his performance. As soon as the British star hit the stage, our ears were completely destroyed because of the high-pitched amounts of screams from the audience who were ready for a great show. And Sheeran wasn't about to let them down.
With his acoustic guitar in hand, the famed recording artist started things off with "Castle on the Hill." Soon after that, Sheeran began belting out some of his other many hits like "A Team," "Galway Girl" and "Perfect." He finished off his set with the perfect track -- his fun, TLC "No Scrubs" inspired single "Shape Of You."
Demi Lovato Made Us Fall In Love With Her Even More At Jingle Ball Demi Lovato hit the Z100 Jingle Ball stage and we didn't want her to leave. The beauty performed a number of her hits, as her fans cheered their hearts out during the show. Lovato gave the crowd everything that they wanted and so much more with her set. She also added an extra touch by having a choir perform onstage with her. Lovato started things off with her single "Confident." From there, she went into "Tell Me You Love Me."
Wanting to surprise the audience with something special, Lovato brought out Cheat Codes for "No Promises." The superstar closed her epic performance with her unapologetically powerful single "Sorry Not Sorry." The audience was full of Lovatics. They were singing along with the star from the beginning of her set, until the very end. Talk about a show to remember!
Watch Camila Cabello Debut Her New Song "Never Be The Same"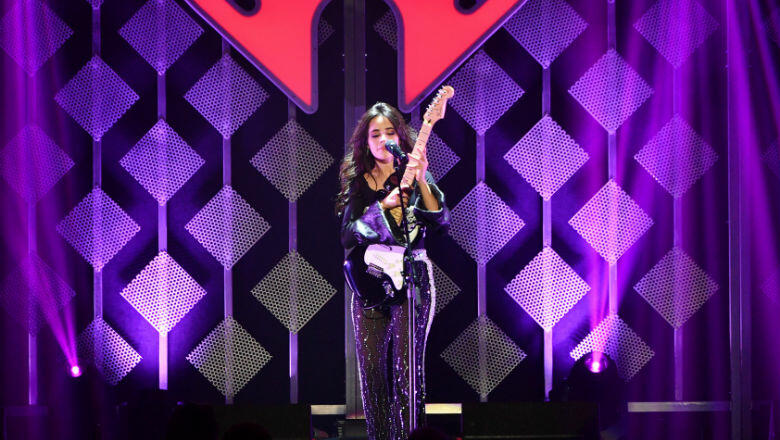 After jumpstarting her solo career with several features, scoring her very first hit song, "Havana" and joining the Jingle Ball legacy, Camila Cabello is wrapping up 2017 on a high note. On Friday, the former Fifth Harmony singer added to the era by unleashing the live debut of "Never Be The Same," a brand-new cut from her self-titled debut LP.
"I'm singing new songs from my debut album here in Madison Square Garden. I just can't even believe that. I see a lot of young ones in the crowd tonight and I just wanted to say I can't believe the day I had today, and I'm telling you if I can get from Havana to Madison Square Garden, to this stage right now, you guys can get anywhere," Cabello told the sold-out audience before talking about her new track. "This is a song I wrote about when I fell for someone very hard and I knew that it would be very hard to recover from a fall like that. But, I knew I'd do it again if I could."
Logic Got the Entire Madison Square Garden To Sing Happy Birthday To A Fan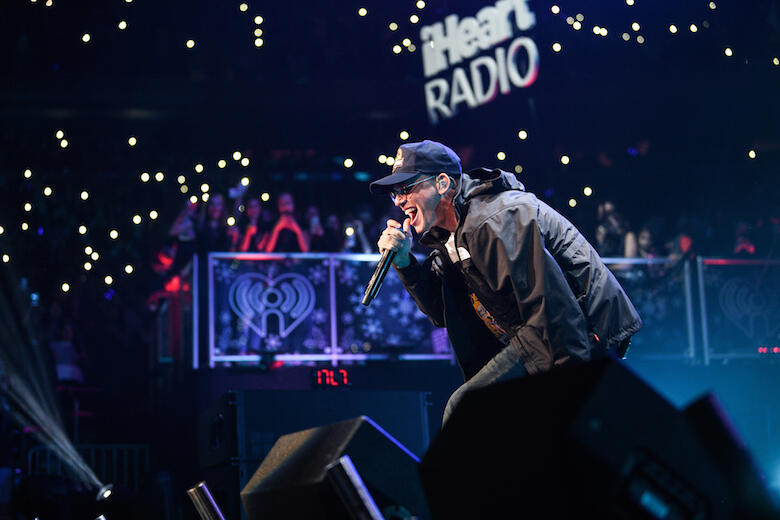 Logic performed several songs during this year's Jingle Ball festivities including his hit "1-800-273-8255." But in the middle of his set, he stopped to help sing happy birthday -- along with all of MSG -- to a fan wearing a happy birthday crown in the front row.
After noticing the fan's (whose name is Simona) crown, the rapper immediately called her out, and asked how old she was turning. She replied, "13." Then, Logic began singing to her, and got every single fan in MSG to sing Happy Birthday to Simona, too.
BEST. 13TH. BIRTHDAY. EVER.
All The Tweets That Sum Up Your Feelings When Sam Smith Performs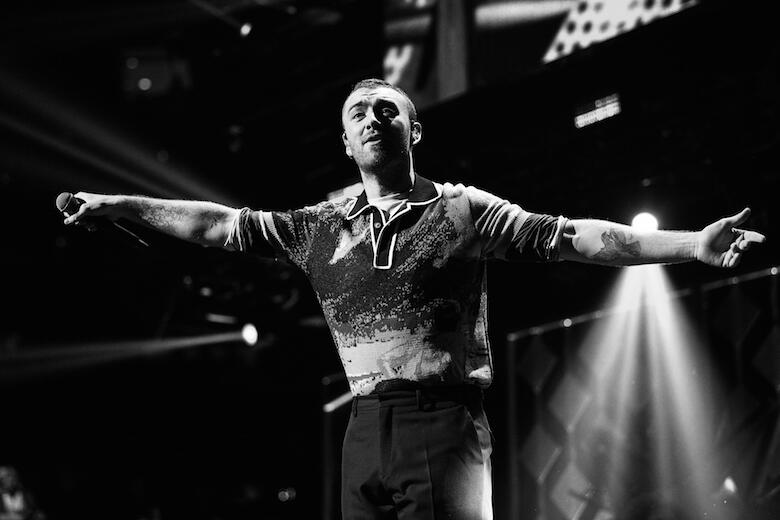 Sam Smith gave EVERYONE all the feels when he took the stage during this year's Z100 Jingle Ball at New York City's iconic Madison Square Garden.
Not only did Sam treat fans to performances of songs from his new album The Thrill of It All like "Too Good At Goodbyes" and "Pray," but he also performed fan favorites like "I'm Not The Only One," "Like I Can," and "Stay With Me." Basically, heaven.
If you've ever seen Sam Smith perform live before, then you know what it's like: Feelings City, Population: YOU. So, on that note, here are all the tweets that perfectly sum up what it's like to watch Sam perform, as told by Z100 Jingle Ball attendees:
Halsey's Jingle Ball Show With G-Eazy & Lauren Jauregui Was Beyond Epic On Friday (Dec. 8) at New York City's Madison Square Garden, Halsey performed a number of her hits for her adoring fans. She wanted to make this performance a special one. So, Halsey decided to call on some special guests to help her give the best show possible.
That's where her rumored boyfriend G-Eazy and Fifth Harmony singer Lauren Jauregui come in. Well, they actually came out... onstage to perform, too. Halsey sang "Bad At Love" solo before she called on Jauregui to collab on "Strangers." Imagine the screams that shook the MSG building when this happened! We're still recovering...
After this went down, G-Eazy blessed the stage to perform his and Halsey's joint single "Him + I." The onstage chemistry between the two was unreal. They were ultimate #RelationshipGoals.
Fall Out Boy repped for the alt-pop genre when the band took to the MSG stage, reminding the sold-out crowd that they do indeed still rock an audience similar to their early 2000s debut years, and Twitter could definitely feel nostalgia.
Kicking things off with their 2014 hit, "Centuries," Patrick Stump, Joe Trohman, Pete Wentz and Andy Hurley rocked the crowd as the stage illuminated with flashing lights. Soon enough, they worked in smashes like "Hold Me Tight or Don't," "My Songs Know What You Did In The Dark (Light Em Up)" and "Uma Thurman." As you might have expected, the set resonated well with Twitter, prompting the audience to feel incredibly emo and nostalgic. Take a look at some of the best fan responses below!
Why Don't We Jingle Ball Dance Moves That You Need to Learn Immediately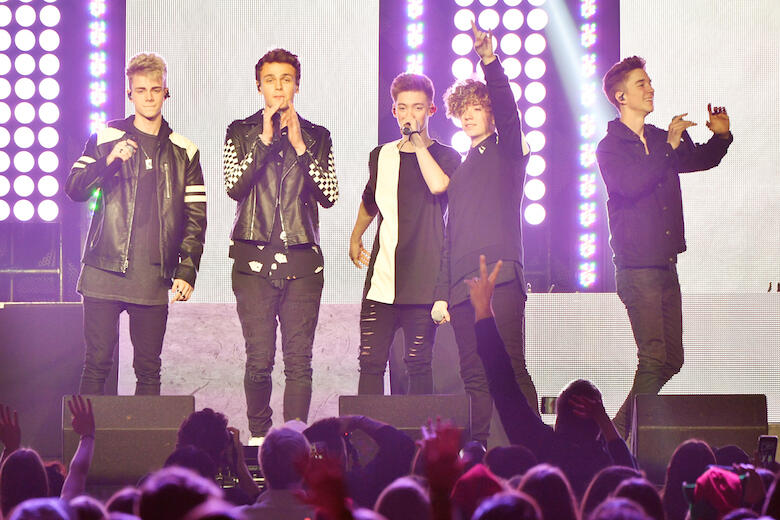 Why Don't We is your new favorite boy band. If you deny it, then you're just lying to yourself. These guys can sing, they can play instruments (seriously, one of them plays the CELLO), and of course, they can dance. During their performance, the guys sounded great ... but they also showed off some pretty amazing dance moves. Here are some you should learn immediately.
3. The Lean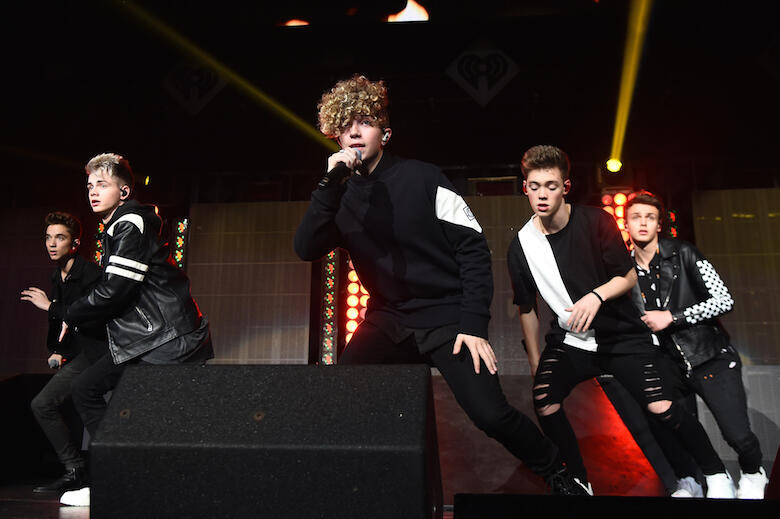 Julia Michaels Turns Her First-Ever Jingle Ball Into A Karaoke Party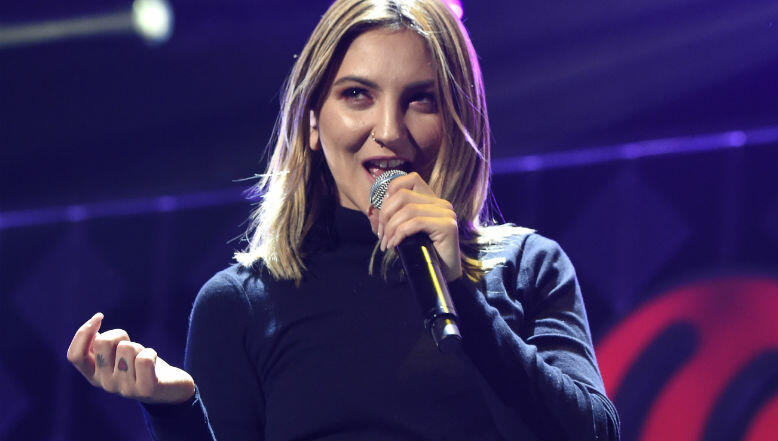 Following Niall Horan's set, Julia Michaels brought her sweet smile and familiar tunes to the crowd during the 12-minute set. Opening her performance with "Uh Huh," the 24-year-old playfully hopped around the stage in an all-black ensemble afront her band, before offering a rendition of her Clean Bandit collab, "I Miss You" to the show.
"How you doing, Jingle Ball? Amazing. This is my first Jingle Ball, so I'm really excited that I get to do it in New York with you guys," she cheerfully told the audience, before making a smooth transition into a string of her Justin Bieber and Selena Gomez-penned hits like "Bad Liar," "Good For You" and "Sorry." Needless to say, the smashes had the audience on their feet and singing along to every word. Fun fact: Michaels isn't the only act to hit the Jingle Ball stage for the first time, as Why Don't We debuted this year, as well.
If your holiday wish this year is Niall Horan with a bow on top of his head ... well ... maybe ask Santa again next year. BUT, that doesn't mean you can't get your fill of Niall this season.
Between all that was going on backstage and onstage, Niall had some pretty amazing moments. So from us to you, here is our dear sweet Niall's most adorable Z100 Jingle Ball moments:
First of all ... THAT SMILE.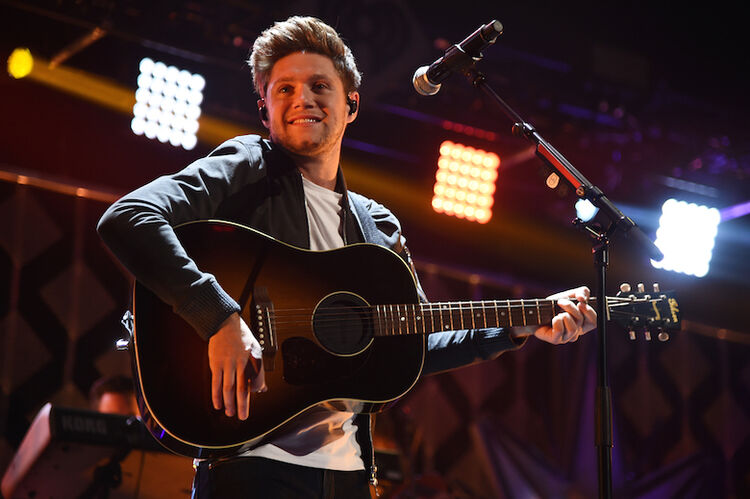 It just lights up the entire room.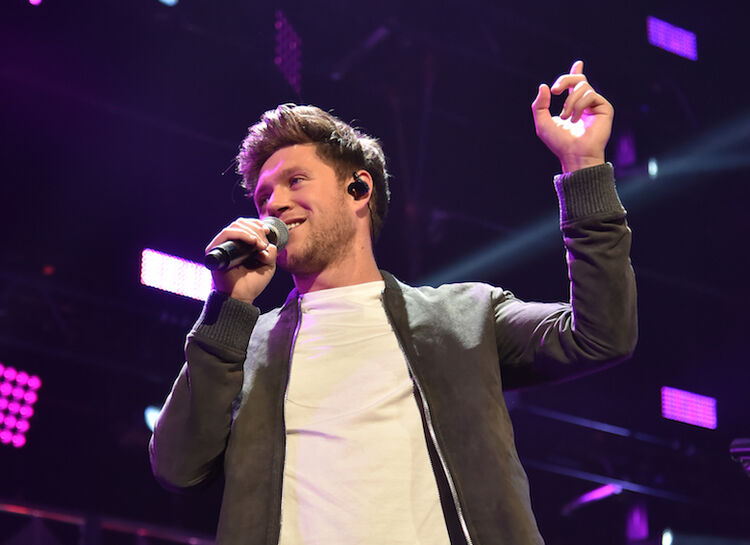 Literally. Here's the time he looked like an absolute ANGEL.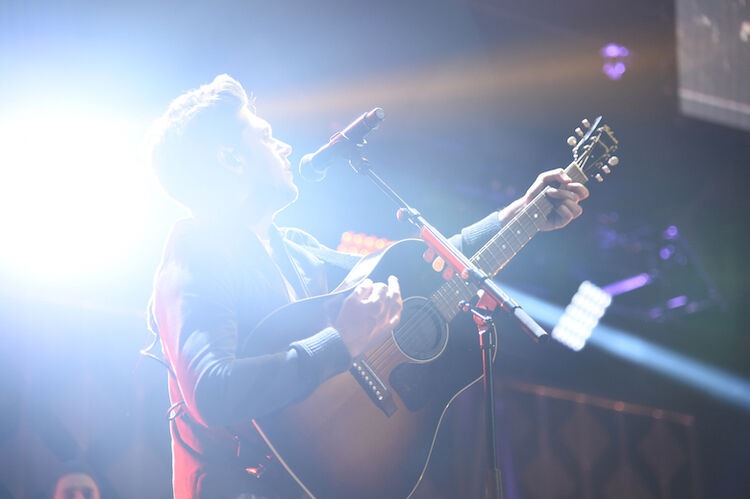 Just heavenly.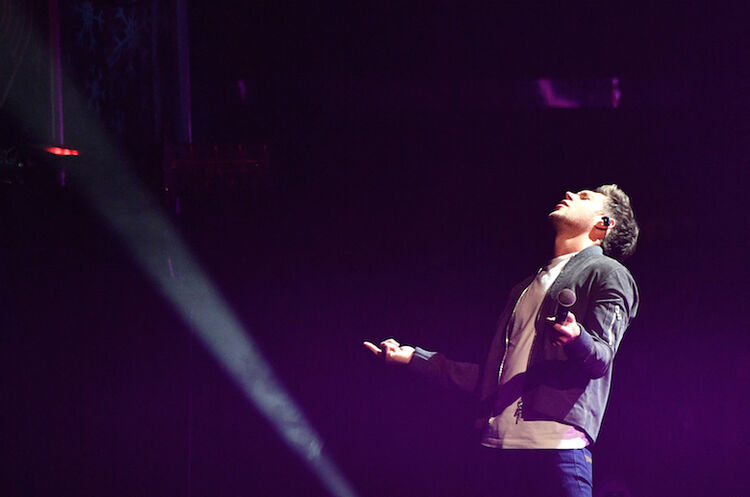 This little rock and roll move is everything.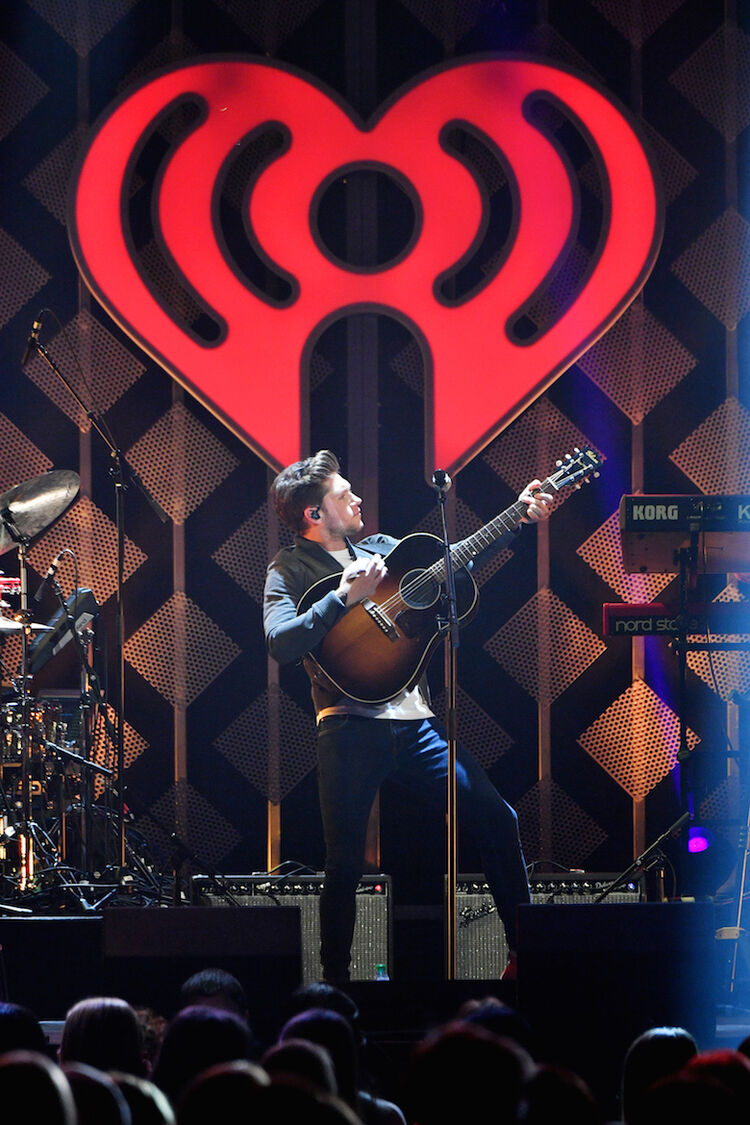 And THIS look of pure joy.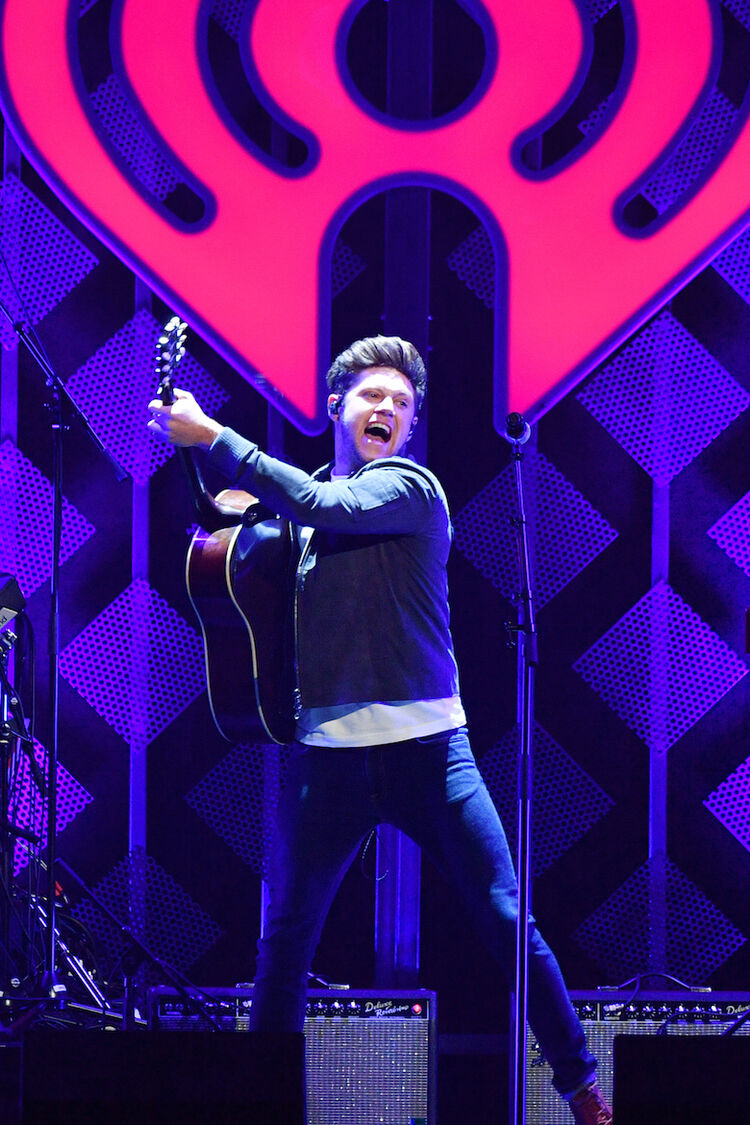 Photo: Todd Owyoung and Brian Friedman for iHeartRadio/Getty Images